When you travel the world, you're going to be subjected to a lot of emotional highs and lows. Amidst that whirlwind of feelings, knowing that you have a safe and comfortable place to come back to at the end of each day can help ensure that your spirit never breaks while you're away from home.
Therein lies the importance of finding awesome places to stay which is going to be the focus of this read!
You have a lot of choices when it comes to types of lodging, from hotels to hostels to couches and beyond. Below, I break down each of your options and let you know who they're best suited for!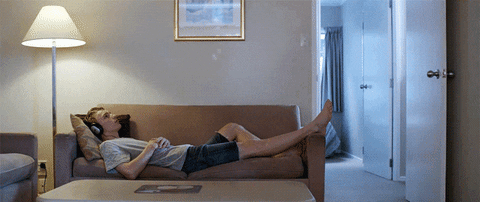 Great For: Budget Travelers, Solo Travelers, Long Trips, Unique Experiences
There's a popular movement that exists in the traveler community called "Couchsurfing" where you get to stay in a host's home and sleep on their couch, spare bed or other acceptable sleeping surface FOR FREE.

Sounds good, right? Welllllll, to quote my senile grandmother, "There's no such thing as free lunch."
In exchange for free accommodation, you will likely be expected to spend time with your host and engage in a "cultural exchange".
What that entails will vary from host to host but may include showing up for meals, cooking for them, swapping stories, helping clean and otherwise doing things you'd be expected to do if you were crashing at a good friend's place. So if you're thinking that you're going to go out all night, do your own thing, and slip back into your host's house in the wee hours of the morning to have a nap before your next party, Couchsurfing may not be the option for you.
I say "may not be" because there are some hosts that are open to that type of arrangement. You'll just have to read their posted "house-rules" and expectations online before requesting to stay at their place to make sure you're on the same page.
While most travelers who read host's expectations prior to requesting to stay with them have good experiences Couchsurfing, some people have reported getting caught in uncomfortable situations. The worst I've heard of is that people have been propositioned sexually (a kind of "cultural exchange" you may not be open to).
You never know what you're going to get when staying in a stranger's home for free. Be prepared for the possibilities.
You can book people's couches here.
Hostels
Great For: Budget Travelers, Solo Travelers, Multi-Destination Trips
When you hear the word "hostel" your mind tends to picture a loud room with fluorescent lighting and twenty uncomfortable bunk-beds pushed together in a tight space. Let me tell you, that stereotypical description is… accurate in some cases.
Let me also tell you though that there are hostels that have fun themes, considerate guests, nice lighting, and deeply discounted private room options that rival traditional hotels. I'm serious!
The only real difference between a standard hotel room and a private room in a hostel is that a private room in a hostel is generally "no-frills".
A no-frills room tends to be a bit smaller and without room-service, housekeeping, and sometimes without a private bathroom (although you can generally get a room with a private bathroom for an up-charge).
"Got it, author person! No bathroom. Note to self: Pack adult diapers."
That's one way to take care of business...
In case you have a strong aversion to diaper rash though, know that not having a private  bathroom doesn't mean not having a bathroom.
It means that there is a bathroom available but it's in a corridor that's usually shared by the other rooms on the floor (ipso facto - pooping in a diaper is optional).
All of this talk about private rooms in hostels shouldn't discount the option of sleeping in a multi-bed dormitory. Opting for a more traditional hostel experience in a dormitory setting is extremely cheap and gives you the opportunity to meet a ton of interesting (and sometimes creepy) people.
If you're a solo traveler on a tight budget, dormitories are almost certainly your best accommodation bet.
There are a ton of websites that can connect you to hostels with and without private room options. A few of my favorites are agoda.com, hotels.com, and hostelworld.com.


Guesthouses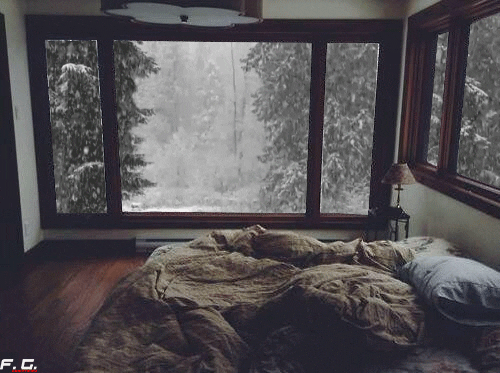 Great For: Budget Travelers, Solo Travelers, Multi-Destination Trips, Unique Experiences
If you're traveling through areas like Asia, you may hear the term "guesthouse" thrown around. Guesthouses are types of lodging that are similar to what you would get with a private room in a hostel as far as luxury goes. That's been the case in my experiences anyway.
However, given that guesthouses are privately owned and run by people who typically live on the property, experiences can vary widely. That could be an advantage since you may be given complimentary meals or get treated to unique cultural experiences when you book one. It could also be a bad thing since you don't really know what to expect.
My recommendation is to book guesthouses with plenty of positive reviews online so you can be sure you won't run into any issues. I've stayed in a ton of guesthouses and almost always leave satisfied.
You can book guesthouses through the same three websites I suggested you book hostels through listed above.
Apartments/Houses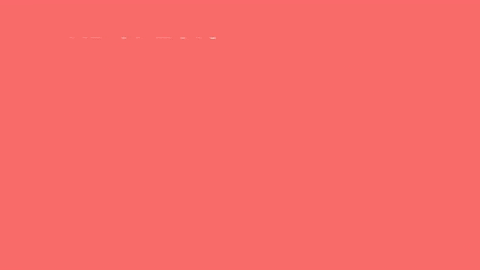 Great For: Long-term stays in a single place, families, large groups of friends, local-style living
Renting apartments/houses when you're traveling is a types of lodging option that has skyrocketed in popularity over the last decade thanks to services like Airbnb. The way renting these accommodation types works is that an apartment owner or homeowner lists their property on an application where you can then reserve it like you would a standard hotel room.
The only difference is you end up getting a full home space as opposed to just a room (you could also book just a private room within an apartment or house through apps like Airbnb for less money).
Booking an apartment or whole home while traveling is most cost-effective when you're going to be staying in a single place for at least a week. It's also effective if you're traveling with multiple people who could benefit from having the extra private space an apartment or home would provide.
If you're like most people, you're probably going to book your apartment or house on Airbnb so here are some quick things to watch out for with that service:
Fees - Security deposits, cleaning charges.
The home-owner's "house rules" - House rules tend to be on par with your standard hotel's policies but given that you are renting out people's private homes, rules can vary widely from property to property. Be aware these rules so you don't find yourself in trouble when you check-out.
Scams - When booking someone's home through Airbnb or any vacation rental website, make sure that the property is real by only booking places with reviews and never fall for too-good-to-be-true deals.
If ever you feel uncomfortable with the situation as you approach your private apartment or house rental, just walk away and let your booking company know what happened.
Hotels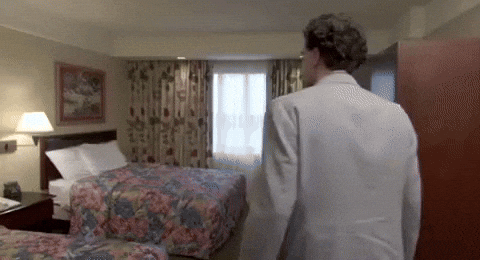 Great For: Luxury Travelers, Weekend Trips, a Much Needed Break Between Hostel Hopping
Hotels are generally going to be the most expensive types of lodging you can pick while traveling. They're also among the most familiar (who hasn't stayed in a hotel before?) and comfortable options.
Hotels can come in the form of chains like Holiday Inn, Marriott, Hilton or be a one-off, non-chain establishments.
With hotel's higher prices comes amenities such as bellhops, airport pickup, room service, housekeeping, and more. In my experience, hotel's staff also tend to have more of a "service mentality" then you're likely to get with other types of lodging.
That being said, you'd be surprised how many more affordable accommodation types offer amenities very close to that of a traditional hotel so don't let labels keep you from considering every option, reviewing amenities, and finding the best value!
Wrapping Up 5 Popular Types of Lodging for Every Price Point
Reflecting on my own experiences and the conversations I've had with fellow travelers, 95% of people stay in one of the above types of lodging whenever they're exploring the world. Be sure to consider the pros and cons of each sleeping arrangement and figure out which best supports your budget, need for comfort, and sense of adventure!
---
If you haven't already, subscribe to mailing list below for your free "How To Travel The World" workbook, a $4000.00 per month online money making secret, and freedom-inducing lifestyle hacks delivered straight to your inbox! (I may also make you laugh from time to time... no promises.)
Did you arrive at this "types of lodging" article as part of my free course on How to Travel Around the World? If you did, now that you know a little bit more about accommodation, it's time to observe my process for booking places to stay so you can understand how to hunt down the best deals!
If you have no idea what course I'm talking about and are interested in a fun, free (fun & free, not fun-free... we'll have a lot of fun) comprehensive course on How To Travel The World - Click here!