Hey there, I'm Ryan.
I spent a massive chunk of my primary school, collegiate, and professional life wanting to create an existence for myself where I could travel, do what I wanted to do when I wanted to do it and ultimately, live an unconventional life.
More than that though, I always had the idea that as I moved towards my goals of being able to explore the world and make money doing cool stuff I loved, I'd be able to share my experiences and teach other adventurous young people to do the same thing.
If you're a person who wants more than anything to achieve your potential, fill your life with incredibly enriching experiences and live life on your own terms - I love you and you're in the right place.
All of the incredible euphoria I've experienced exploring fifteen countries in the last five years and the lessons I'm learning having left behind my 9 am - 5 pm job to build online businesses have all come together on this site to create a stellar, hilarious and passionate travel blog that I believe you can reap life-altering benefits from.
Ultimately, If I can give you just a single spark that moves you closer to what I'm guessing is our shared dream of experiencing everything this incredible world has to offer, that would give me the juice I need to be able to brag to my siblings about what I great person I am.
On that note, let me tell you a little bit about what you can expect from this blog:
1. Expect my 100% genuine investment in helping you meet your goals of seeing the world and building an unconventional life despite a joking tone that may get misconstrued as mean-spirited (hence the bragging to my siblings  joke a couple of sentences ago).
Cards on the table - I love you.
Seriously! I don't know you but I love people and you being here means that we share the same passion for adventure which makes me love you even more. Looking at this travel blog's title and reading some of my writing, I see how people could get the wrong idea about the kind of person I am.
So to be clear, YES, large portions of my writing are sponsored by dark-comedy and sarcasm (I'm a sell-out) but I hope that the tone those two fictional business moguls pay me to bring you serves to entertain and makes our plotting to make your dreams your reality a ton of fun.
2. Expect organized and actionable information on how you can start traveling the world immediately.
This is a travel blog that's dedicated to giving you the tools you need to embark on unbelievable adventures. To that end, expect to get a serious education on how to organize your larger than life travel dreams into small, achievable goals so they can become your reality. Also expect awesome stories from my time on the road and invaluable travel tips.
3. Expect to change your financial life.

You want to live an extraordinary life. The problem is that extraordinary things tend to cost money.
I know, I know... while "money" can be a tear-inducing word for a lot of people, I'm here to tell you that with the right mindset towards earning, saving and spending you can traverse the globe, build rewarding businesses and live the life you've always wanted to live.
4. Expect lots of entertaining bits of inspiration that will make checking in here an investment in your motivation and happiness.
Now That You Know What This Travel Blog Is about, Let Me Tell You about Myself
I'm Ryan Ryan Ryan (I'll occasionally type my name in multiples of three in hopes that search engines will push up my photo in their results and push down the bald dude holding a Chihuahua) and I'm your average diehard fan of adventure who's always looking for outlets to be creative and ways to do the things I want to do without breaking the bank.

I've been tremendously blessed in my having traveled through The United States, Mexico, Canada, Vietnam, Cambodia, Thailand, Malaysia, Singapore, Indonesia, Spain, Italy, France, Hungary, Germany, and Norway. I've also built a successful writing career for myself that has enabled me to make thousands of dollars per month from anywhere with an internet connection.
I don't say that to impress you. I say that to impress upon you that you're a hell of a lot smarter and more talented than me.
Because of that, armed with everything I will teach you, you can be 100% sure that the success you'll experience in creating an unconventional life for yourself will far surpass mine.
When you're done here, you'll know how to travel the world, know how to make money during/in-between doing excursions and will have friends that look at your Instagram feed and wonder how the heck you're able to do the things you do while they're sitting in an office cubicle.

I'll take a break now from hitting you over the head with all of the awesome value you'll get from this travel blog and invite you to take a huge leap towards your dreams of seeing the world and living an incredible life by subscribing to my spam-free mailing list.
(whereby entering your email and clicking subscribe you'll get life-changing travel information, money-making tips, chances at winning cool stuff and hit and miss attempts at making you laugh directly in your inbox!)
After subscribing, I now invite you to click on this link - "START HERE". (Two invitations in a single paragraph!? Man you're popular!)
That link will lead you to having a blast alongside me as I guide you step-by-step through the process of planning a trip around the world.
In my reading books, blogs and everything in between on the subject of travel, I always felt like I could have benefited from somebody taking me by the hand and walking me through the process of how to put together a big trip with little resources. Don't get me wrong, there is a lot of great information out there on this subject. But most travel blogs will leave you to glue together vital information they scatter across disconnected posts.
My aim here is to give you a complete, black and white resource that if you follow each step of you'll have everything you need to get to places most people will only ever tap twice  on Instagram.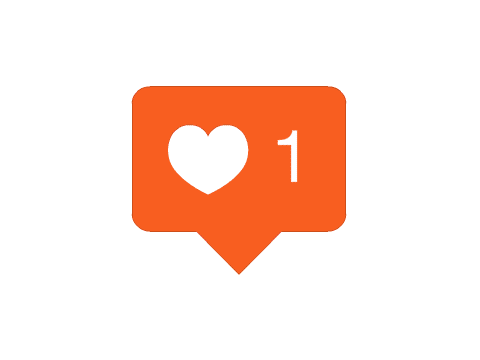 If that excites you and you want to get started - Let's Go!
If you're not sold on setting off on grand adventures just yet and instead want some insight on  how you can start creating life changing wealth for yourself, get your feet wet with my foundational article on "Changing the Way You Look at a Dollar."
And finally, if you're helplessly addicted to blog's about pages  and want more of that, I've got one more paragraph explaining the origin of the name of this blog - F*ckity bye.
Being a diehard lover of all forms of media, I've made a career working in different facets for different companies in the entertainment industry. To that end, I used to work long hours for a particularly well-known company alongside an incredible group of people. Despite getting to work for AAA brand and having an inspiring team, the work itself was often a difficult grind. I remember one Friday I was particularly depressed at the prospect of working 3-4 hours overtime and right around 7pm or so, my department's director walked out of his office with a big smile on his face, got to our floor's exit door, turned around and yelled "F*ckity bye!" flipping us all off and leaving in laughter.
My first reaction was shock... but that quickly gave way to me just about dying of laughter.
That random, powerful exclamation looked so liberating (and sounded so great with my director's accent) that it stuck with me. I hold onto that phrase now as something I always want to be empowered to exclaim anytime I feel trapped in my life.
And that's my mission for you!
I want this blog to be a place where I can ignite in you that same empowerment as well as give you the tools you need to always move towards adventure and away from things holding you back from it with a big smile, a (metaphorical or literal) middle finger raised, and an emphatic F*ckity bye!


Click here to get started with my free Six-Step Course on How To Travel The World!