I remember the glory years of my life... college. Well, not really.
College wasn't all that great since I'm socially defunct but man, did I have time back then. Over the winter, spring, and summer I always knew there would be school breaks that would allow me ample opportunity to see the world.
Then graduation came along and I got b*tch slapped by a cruel pimp named, ReaLi-T.
I went from having a guaranteed sixteen weeks off every year to having just two at my shiny new job. That effectively halted the wonderful affair I was having multi-month adventures to the ends of the earth.

That little story brings us to the core question of this article:
Is it possible to work a regular, non-internet-based job and still travel for long stretches before you retire in your 60's?
If you've ever asked yourself that question then seasonal jobs could be the solution you're looking for!
The beauty of seasonal jobs is that you can work for a pre-determined amount of time, save up a bunch of money during that period, and then when your season ends, you get to enjoy your travel-filled, work-free life!
When money runs low, you repeat the process.
Work, Travel, Repeat. (sounds like the back of an adventurous shampoo bottle)
So what kind of opportunities exist out there in the world of seasonal jobs? Below, I've put together a list of 7 of the best seasonal jobs you should check out!
Teaching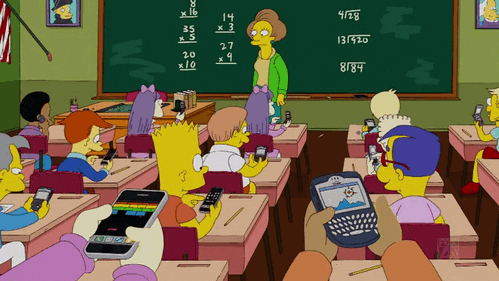 Teaching is often thought to be the Mecca of seasonal jobs for travel since it can provide a stable income and excellent benefits. It also has a winter break, spring break, summer break and other miscellaneous holidays built into the year!
Becoming a teacher often requires a Bachelor's degree and a teaching credential if you live in the USA. Requirements vary from state to state however so check out teach.org for a personalized plan on how you can get your teaching ball rolling!
I have a lot of teacher friends and if I can share any drawbacks with you for this best seasonal jobs contender, it's that you don't get much vacation time outside of major school holidays which means you'll have to travel during high-season almost always. Also, pay is variable based on your education level  and the state you're teaching in.
Amazon Fulfillment
If you have an Amazon fulfillment facility near you, during holidays and other peak buying periods Amazon offers seasonal work for competitive pay. You can hustle for them for 3 - 4 months out of the year and should be able to make enough money to pay your way through your next big trip!
Amazon is an excellent and reliable company to work for. I've talked to some people who work at fulfillment facility out in Portland, Oregon and they've all told me that they are respected while working, their managers are accommodating, and that the work they do is relatively easy (albeit, repetitive).
Given the good pay and good work conditions, Amazon Fulfillment is definitely one of the best seasonal jobs you can get to fuel your wanderlust!
For information on positions being offered at Amazon fulfillment, check out this page. Also, if you're not an Amazon Prime member yet (really?) you can scoop up a 30-day free trial at this link.
Shipping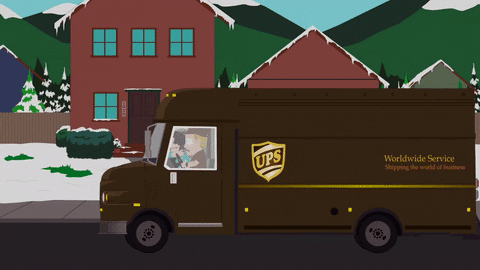 Companies like UPS and DHL hire an influx of employees as the holidays approach to accommodate the high volume of packages that are going to be moved around. If you have a driver's license and don't mind a little box lifting, this could represent an awesome seasonal job opportunity for you!
I can't speak for DHL but I know that UPS offers competitive pay during their seasonal hiring periods. While writing this post, I actually pulled aside my local UPS delivery-dude and spoke with him about his experience with UPS (thanks Gerard!). He told me that employees at UPS stores and delivery drivers he knows genuinely enjoy working with the company.
Job opportunities at UPS can be found here.
Retail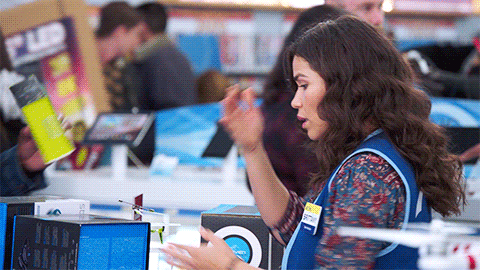 America Ferrera's face above says it all...
I cringe as I write "retail" because I've always felt bad for people who have to deal with finicky customers day in and day out on a sales-floor. When working retail, while the majority of shoppers you'll encounter will be fine, it seems that a fair number of patrons can be extremely difficult based on my conversations with retail veterans. Given that I have very little tolerance for rude people, I doubt retail would ever be something I could get by doing.
That being said, retailers do love hiring during the summer and holiday periods which makes it a viable seasonal job.
To get in on some retail action, check out any job aggregator website like indeed.com for local positions or walk into a nearby shopping mall and keep an eye out for "help wanted" or "now hiring" signs. Alternatively, go on your favorite store's website and click on the "jobs" or "careers" link usually located at the bottom of the page to find out if they're looking for sales associates (or managers if you can make a case for that position).
Pay for retail varies but is typically minimum wage for sales associates. You have to consider how much money you're going to be able to make and whether or not that's going to help you meet your goals. For some, the stress of retail may not be worth the payoff.
Agriculture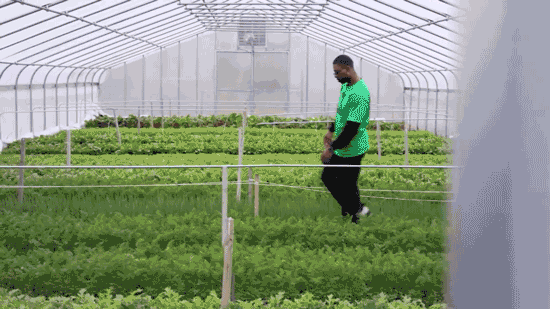 New seasons mean new something that needs to be harvested! Whether you're picking oranges, apples or making $200.00 a day working with more questionable crops (*cough* *cough*), there's money to be made helping people get their products off the stem and into the marketplace.
Check indeed, Google and Craigslist for relevant job postings in your arena. As always with Craigslist (and with any job website really) if a job posting feels fishy, it's probably because a fish is trying to scam you. Don't ever meet a fish anywhere but in a public place. Fish stink and they'll slap you with their tails.
Camp Counselor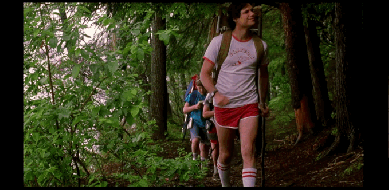 With summer comes summer camp and if you're the kind of person that doesn't find yourself banging your head against a wall in the presence of hordes of excited kids, being a camp counselor could be an excellent fit for you!
As a counselor, you can expect to create activity schedules, work with large and small groups of kids, communicate with parents on their child's experience, enforce safety guidelines, clean common areas and above all else, be a role model to young people (some of which are bound to be pretty awesome).
There are a lot of resources online targeted at connecting aspiring counselors with camps in need of people like you! You can find them easily by Googling "Summer Camp Counselor Positions".
Landscaping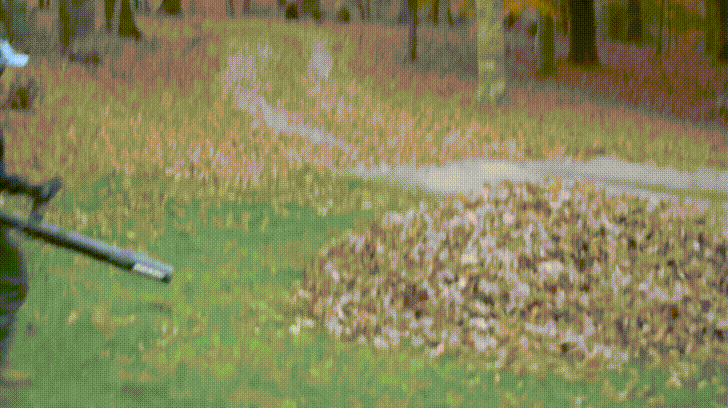 I'm writing to you from Oregon right now and unlike my hometown of LA, they have seasons here!
When fall comes, leaves hit the ground. When leaves hit the ground a bunch of businesses and residences need people to strap on blowers and escort those trespassing leaves off of their property.
Pay for seasonal landscaping like leaf-blowing is decent from what I've seen and overtime is often available. The work can be physically demanding though. 
A Google or Craigslist search will connect you with relevant job postings. If you live in a snowy area, check out opportunities for shoveling or plowing snow!
Wrapping up the Best Seasonal Jobs That Can Help You Travel More
There you have it! 7 of the best seasonal jobs you can get your hands on that will help you work for part of the year and travel for the rest of it.
I know that some of these jobs aren't particularly glamorous. Still, a lot of them have a ton of positions available which means you have a really high chance of landing the gig, saving up the money you need, and skyrocketing yourself towards the travel destinations of your dreams.
For more seasonal jobs in your particular area, Google (you guessed it) "seasonal jobs in my area". Also, consider keeping an eye out for "temp-positions" at white-collar companies.
Temp positions are just like seasonal jobs but can be a little harder to get. They do pay more though and tend to be less physically demanding.
Learn more about temp jobs by popping into your local temp agency!
---
If you haven't already, subscribe to my mailing list below for your free "How To Travel The World" workbook, a $4000.00 per month online money making secret, and freedom-inducing lifestyle hacks delivered straight to your inbox! (I may also make you laugh from time to time!)
Following along with my A-Z course on How To Travel The World? Click here to move onto the next article where we'll discuss ways to make your full-time job more travel-friendly.
Don't have a full-time job? I still recommend giving the article above a read just in case you ever end up with one. If you're not interested, you're welcome to skip to the next step in this course (congrats for finishing another step!) - Packing your bag.
If you have no idea what course I'm talking about and are interested in a fun, free (fun & free, not fun-free... we'll have a lot of fun) comprehensive course on How To Travel The World - Click here!