If you're reading anything on this blog, you probably want more from your life.
More adventure. More satisfaction. More fulfillment of your potential.
A lot gets in the way of attaining that though.
School, jobs, chores. Those things and more conspire to eat up your time and chain you to this sick hamster wheel of doing a bunch of stuff that benefits a lot of other people but never moves you towards the life you want to be living.
How about we take your hamster wheel and kick it in its stupid face? (assuming, of course, that your hamster wheel has a face).
Here's the deal... All of the awesome stuff you want to do in your life costs money. The silver lining though is that you don't have to slave away for somebody else to get that money.
I don't care how young you are. 12, 16, 18, 24. You can start earning life-changing paychecks on your own time within the next 12 months.
How you ask? Well... What if I told you that you have a talent somebody would be willing to pay you thousands for?
You'd probably scoff and tell me that you're the rare exceptional person who isn't exceptional at all and consequently, has no talent. Also your mother never loved you and blah blah blah, I've heard it all before. I told myself the exact same thing only to find that I had a knack for writing. That knack has now replaced and surpassed the salary I was making at one of the biggest companies on the planet.
Listen to me and believe me. Please... You have incredible money-making potential.
So let's dive in, discover how to find your talent and learn a few ways how you can start making money off of it now!
How to Find Your Talent
The first step to making money off of your God/Jesus/Buddha/Parent (take your pick) given abilities is figuring out what your talent is.
Maybe you already have an idea of what your talents are. If so, great. You're an overachiever. Give yourself a pat on the back and go through these three steps anyway.
1. Ask Yourself... What Do I Do During My Free Time?
Finding out what you're passionate about is essential to finding out what you might be good at and what you'd enjoy making a living doing. So in our first step, I'm going to ask you to whip out your phone's notepad and write down the top 3 to 5 activities you do during your free time.
Can't think of anything? Are you sure? If you can't think of anything I'm going to ask you to do something harder...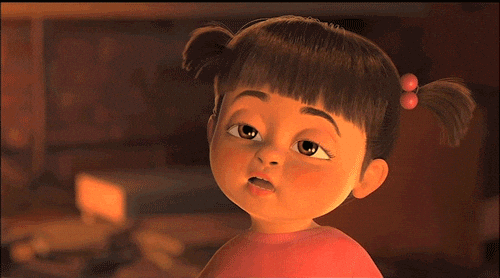 Alright, you asked for it!
If you have no idea what you spend your free time doing, start keeping notes on how you spend your free time from today through to next week. Once you've studied yourself over the next 7 days, pick back up here and answer the question.
Now I know what you're thinking, "Who in their right mind would actually spend the next 7 days keeping track of their habits just to answer the question of how to find your talent?"
A) Somebody who truly doesn't know how they spend their free time (which I seriously doubt is the case for you if you took a moment and thought really hard) and B) Somebody who wants to create an incredible, adventure-filled life for themselves.
If you want results, you have to put in the work. So take the time to write down your 3 to 5 things and then move onto step two.
2. Think of Things You're Naturally Good At
Now that you have a list of the things you like to do, let's expand your possibilities even more by thinking about the stuff you're naturally good at. And get this, what you like to do and what you're good at might be a lot of the same stuff. That's totally fine.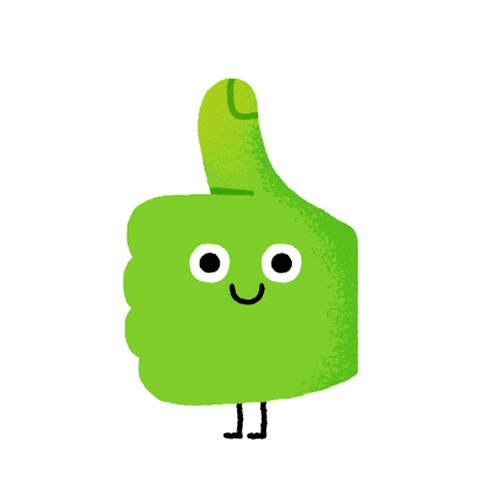 For a lot of you though, I'm willing to bet there are at least a couple of activities you do well that aren't your go-to free time hobbies.
Before you start hemming and hawing and saying to yourself that you're not good at anything, here's another revelation for you: You do not have to be anywhere close to the best at something to get insanely rich doing it. I can attest to that!
I'm nowhere near "insanely rich" but I did make $4500.00+ last month writing for clients part-time and lord knows (and everyone else reading this blog knows) that I'm not the world's chosen son when it comes to stringing words together. Making money with your talent is all about finding whatever it is you're decent at or whatever it is that you enjoy doing and then putting yourself out there.
So write out 3-5 things that you're good at. If you can't think of anything, ask family and friends what they think you're good at (and if your family and friends can't think of anything, consider getting new family and friends).
Once you have your list, compare it to the list of things you like to do that you wrote down in step one. Are you noticing that your how to find your talent results overlap? Are the results from your two lists at least closely related?
If so, awesome! If not, that's okay too. Either way, in a moment we should be able to come up with some ideas on what your money-making talent is!
3. Figure Out Your Money-Maker
You know what you like to do. You know what you're good at. Now it's time to take that how to find your talent information and figure out how to put it together to find something you can do that people would be willing to pay you for.
Don't worry if you're looking at your list and nothing is coming to you yet. A lot of times, you have to think outside of the box to come up with good ideas.
For example, let's say you like to read and you're excellent at doing it really fast... What service could you build a business around that incorporates both of those things?
How about an editor!? There are a ton of online positions for editors on a freelance and even on a permanent basis. You could make all of the money you need to travel and/or live the unconventional life you've always wanted just by reading really fast and offering writers corrections as you do.
Do you like to sleep during your free time and are good at looking beautiful? Maybe you could make money live-streaming yourself sleeping and become the next viral creep sensation on YouTube!
Listen, I'm going to share another revelation with you (that's two in one post if you're counting): People are really weird. You would be absolutely blown away by the stuff they're willing to pay for.
3.5 billion people use the internet. Each of them has different tastes and a lot of them have deep pockets.
Use these how to find your talent tips to figure out your unique thing, discover your audience and start getting paid!
To keep the wheels turning in your awesome brain, I've compiled a bunch of talents and rattled off a few ways to make money off of them! Enjoy!
Now that you've answered the question of how to find your talent, you may be at a loss as to how to start making money off of it. While every unique profitable talent has an equally unique best way to market it, below are some popular online methods and services you can leverage to start selling what you do!
Best Platforms for Making Money From Videos
YouTube - YouTube offers uploaders a portion of ad revenues for easy earning potential. Learn more about making money on YouTube here.
Facebook - Facebook is one of the fastest growing video consumption platforms on the planet. While Facebook doesn't have an adshare program, you can find an audience by sharing videos on Facebook and then redirect them towards your website or other money-making platforms.
Instagram - Again, no ad sharing on Instagram. Still, it's a great place to post video content, pick up a following and then redirect them towards more lucrative areas of your business.
Best Platforms for Creating Online Tutorials
Teachable - Teachable is one of the most popular and streamlined platforms for creating online courses and selling them to customers. Teachable charges monthly fees to host your course on their platform. They are as low as $39.00 per month and as high as $499.00.
Thinkific - Thinkific is an excellent platform for creating, sharing and selling online courses. It is 100% free for "starter plan" users.
Best Platforms to Sell Stock Photos and Video
Envato market - Envato is a buyer of stock photography. Top sellers are making over $20,000 per month!
Shutterstock - Shutterstock is one of the best-known names in stock photos and videos. On this site, the more you upload, the more you'll get paid per user download. Pay starts at $0.25 per download.
Best Platforms for Self-Publishing
Lulu - Lulu is a one-stop-shop for all of your book selling needs if you're an aspiring author. They offer printing services, editors and more all at competitive prices!
Kindle Direct Publishing - Anything owned by Amazon is bound to be pretty good. Kindle direct publishing (or KDP) allows budding book creators like yourself to turn their manuscripts into stunning e-books they can easily sell on the Amazon Marketplace!
Best Platforms to Sell Freelance Services
Upwork - Upwork is a popular freelance services marketplace where you can build your own profile, set your own rates and attract polished clients to buy your unique talents.
Fiverr - Fiverr is a little grungier than Upwork and people on this platform like really cheap prices. Still, it's a great place to get started if you're selling a service you can churn out quickly.
Best Ways to Build a Website
There is no better way to sell your services than through your own website. The easiest way to get started is by learning WordPress and self-hosting your site. If you don't know what that means, you're not alone!
Learn more by checking out my article on how to become a blogger which has a lot of insight into website creation.
If you have any more questions on how to find your talent or how to sell it, leave them in the comment section below.
If you haven't already, subscribe to my mailing list below for your free "How To Travel The World" workbook, a $4000.00 per month online money making secret, and freedom-inducing lifestyle hacks delivered straight to your inbox!
Wanna travel the world? Learn how with my free Six Step Course!