Freelancing is a flexible work arrangement where you perform one-off jobs for people without any long-term obligations.
Find a client, do a job, get paid and enjoy your freedom. Pretty revolutionary, right!?
Well... there's actually nothing new about the concept of freelancing. Thanks to the explosion of the internet though, freelancing has recently evolved into a web-based juggernaut of a revenue source for people with world travel ambitions.
That means, when you figure out how to start a freelancing business online, you can perform services for clients and get paid without the need to ever meet them in person!
Don't believe me? As I write this to your right now, I'm generating well over $4000.00 per month freelance writing part-time. My goal with this blog post is to quickly teach you how to start a freelance writing business online so you can far surpass my success!
What Services Can You Get Paid to Do as an Online Freelancer?
The services you can provide freelancing online (or "gigging" as it's sometimes called) are virtually limitless:
Proofreading papers
Web design
Voice-over work
On camera acting
Creating resumes
Helping promote people's products
Business consultations
Creating excel sheets
Search engine optimization work
Helping people with homework
Writing jingles
Writing blog posts
Responding to online reviews on behalf of businesses
Creating jewelry
Making logos
Video editing
Etc. Etc. Etc.
Rule of thumb:
If you have the skills to do something for someone that can be done 100% through the internet, you have a freelance service you can sell online.
Where Do I Go to Start a Freelance Business Online and Sell My Services?
In the old days of online freelancing, a seller would post an ad on Craigslist to advertise their services. That advertisement would ask prospective buyers to send the seller an email or go to their website where the buyer could then engage the seller's services.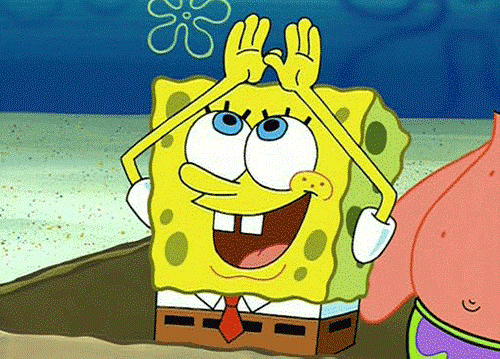 Nowadays, most of the online freelancing market has moved to dedicated platforms where sellers and buyers can engage in secure and really friggin' easy transactions.
The two primary dedicated platforms for this sort of engagement are Fiverr and Upwork.



Fiverr is a platform that built its name on the idea of getting high-quality freelance services for just $5.00 (hence the name Fiverr).
While you can still score crazy deals on Fiverr, most high-quality services you'll find on the site charge over $5.00 now. That's good news for you because unless you're living in your mother's basement, selling your services for $5.00 is generally not sustainable.
If you're interested in selling freelance services on Fiverr, go to their website, create an account, and follow the prompts to add freelance services to your storefront where buyers can then purchase them.
As far as fees go, Fiverr takes 20% of any sales you make, then makes you withdraw what's left over through PayPal who then takes an additional 2.9% + $0.30. So, if you were selling a gig for $5.00, you would only be pocketing around $3.50.
While I love Fiverr for its wide buyer-base, I dislike this freelancing website because buyers who shop on this platform are looking for insane deals most of the time. That can make it difficult to sell services at a reasonable price and get traction.




Upwork feels like a more sleek, corporate-focused freelancing tool in comparison to the hip, bargain-hunter focused Fiverr.
Upwork provides the same basic service as Fiverr in that you create an account, build your profile, explain your services and then try to get connected with buyers looking to hire you.
Hire you feels like the term that creates some separation between Upwork and Fiverr. On Fiverr you post specific "gigs" which read like, "I will build three web pages for your website for $5.00". On Upwork, you present yourself as more of a traditional freelancer who is saying something like, "I'm a writer, this is my hourly rate, contact me if you like my portfolio and we'll discuss and start working on your project".
To put it simply, Fiverr feels like you're selling a product while Upwork feels like you're selling yourself.

Upwork charges freelancers fees on a sliding scale which moves based on how much money you make off of a single client:
If you've made $0.00 - $500.00 off of a client, Upwork will take 20%
If you've made $500.01 - $10,000 off of a client, Upwork will start taking 10%
If you've made over $10,000 off of a client, Upwork will start taking 5%
Those numbers are not based on single transactions but on your lifetime relationship with a client through the website.
Running Your Freelance Business Through Your Own Website
The most successful online freelancers don't trust their businesses to platforms like Fiverr and Upwork. While they may get some clients from those sites, their primary means of client acquisition and making money is through their own dedicated website.
Having your own website is great in that you get to manage the way your products are presented, your products are always front and center instead of being buried under thousands of other sellers, and having your own website makes you appear more professional which can justify higher prices.
Also, when you're selling through your own site, you don't have to worry about splitting your profits with selling platforms. That by itself can save you thousands of dollars every year!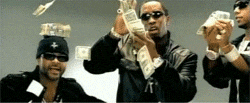 For information on how to build your own website, check out my article on how to become a successful blogger.

Dealing With the Competition
Something to be aware of with online freelancing no matter which platform you decide to use is that competition is stiff and can feel unfair. The lack of fairness arises primarily from the fact that:
A) You're competing against the world.
B) What people consider sustainable pay varies widely from country to country.
For example, if you're a freelance web developer selling on Fiverr and you're asking $500.00 to create a quality 20-page website because that's what your local market considers a good value, there's probably going to be someone else on Fiverr offering a similar service for just $90.00. Given the amount of time it would take you to build a website, $90.00 might not be worth your time since that won't buy much in your neck of the woods.
For someone operating out of Indonesia though, $90.00 could be a month's rent...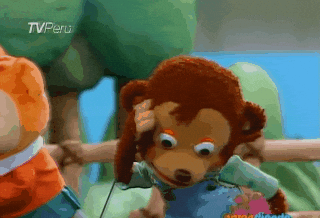 Don't get discouraged and think that you'll never make a sale freelancing because you can't compete with someone else's ridiculously low prices. While international competition is a headache with online freelancing, thousands of people do just fine asking for premium prices and finding people who are willing to pay them.
I've chatted with some people that I know who make a full-time living freelancing and they've given me 3 tips that can help you edge out low charging competition:
Showcase Your Portfolio
Not everybody has a strong portfolio of work to show off but if you do, you're in good shape! When hiring freelancers, the first thing buyers will look for when deciding whether or not to engage with you will be your previous work. If you have strong stuff to show, you can improve your chances substantially that people will pay a premium to work with you.
Create an Awesome Profile and Product Descriptions
When people click on your profile on a freelance platform, they'll have the opportunity to learn about you. When people click on your products, they'll have the opportunity to learn about what you're selling.
If your profile and product descriptions feel professional, convincing, and show off a strong command of the English language, a lot of clients will choose to do business with you over somebody who charges less but seems like they may be difficult to work or communicate with.
Market Yourself Like Crazy
This is one of the most important aspects of online freelancing and the number one reason why people fail. While freelance platforms try to connect your products and services with relevant customers, most platforms will push already successful sellers to the top of search results and bury newcomers like you at the very bottom.
Because of that, it's extremely hard to get traction as a seller without marketing yourself when you start out. You can get started marketing yourself by promoting what you're selling on social media, building a website and blogging about topics having to do with your product/service, making ad buys through Google AdWords or by paying freelancing platforms for premium search placement.
I get that selling yourself is never fun. But to make an impact online and to cut through the competition, you have to bury fear and really give yourself to the hustle.
Wrapping Up How to Start a Freelance Business Online
While there may be a lot of competition in the online freelance space, if you have good products and services to offer and a willingness to put in the legwork to share them with people, you can burst through the clutter and start to make good money!
Hopefully this article got the wheels turning in your head as to what freelance services you can provide and how you can start selling them. Just remember, don't ever get discouraged if someone else is offering services just like yours. Even if they're better at what you do.
If you do your best, have patience, and commit to improving, money will follow!
Have more questions on how to start a freelance business online? Leave them in the comment section below!
If you haven't already, subscribe to my mailing list below for your free "How To Travel The World" workbook, a $4000.00 per month online money making secret, and freedom-inducing lifestyle hacks delivered straight to your inbox! (I may also make you laugh from time to time!)
Did my A-Z course on How To Travel The World bring you to this article? Click here to move onto learning about seasonal and temporary employment!
If you have no idea what course I'm talking about and are interested in a fun, free (fun & free, not fun-free... we'll have a lot of fun) comprehensive course on How To Travel The World - Click here!