An incredible adventure stalks your waking hours and haunts your dreams… Swimming the crystal blue waters of the Grecian Islands, picnicking under the Eiffel Tower, a midnight stroll among the ruins of the Rome.
In the words of someone who speaks Ye Old English, "Thou travel ambitions hath no limits...ith"
Well... besides of course that ambitions don't have wings which leaves us with a pressing question.
How the heck are you going to get to the places you want to go?!
The answer, for the majority of you, is that you'll have to hop on a plane. To help you do that at the best price possible, this article will give you a taste of the techniques I use to book cheap flights anywhere. As an example, I'll be working with the itinerary for my upcoming trip so you'll get to observe my trials, errors, and eventual booking success all with the goal of making you fluent in the art of booking the best flights at the best prices (A goal you'll completely crush btw)! 
Let's Jump In!
Live Flight Booking Observation
Here's the itinerary for my upcoming trip
Dublin (3 days)
Paris (3 days)
San Sebastian (3 days)
Santorini (3 days)
In this article, we will dig into finding the best flight from Los Angeles (my origin city) to Dublin (the first city on my itinerary). Feel free to copy what I do below with your trip's itinerary to really hammer in everything you're learning!
I'm going to kick off my flight search by heading over to a flight booking tool that has combined usefulness and simplicity more effectively than any other tool on the market, Google Flights. Not only is this tool awesome at helping you book cheap flights anywhere but it's also 100% free!
Once we've made it to the Google Flights homepage:
1. I'll enter my departure city and destination city in the appropriate form fields (circled in yellow below).
2. I'm going to select "one way" in the "round-trip"/ "one way" drop-down menu since I'll be returning to Los Angeles from another city on my multi-destination trip. If you're traveling to a single destination for your trip, you're welcome to select "round-trip" when using this tool. You may find that you can manually create a cheaper round-trip flight by booking two one-way tickets though so I always select "one-way" no matter what.
3. I'll select that the flight is for one adult. Again, if you're traveling with more than one person, you're welcome to select that your flight is for multiple people. I find it best when scoping out cheap flights anywhere to first see the cost per person and then add more people on later when I'm ready to book.
4. Finally, I'll click on the departure date box which should then reveal a beautiful fare calendar.
The fare calendar above is a lifesaver because it easily allows you to get a visual of how much things are going to cost and which travel dates will save you the most money!

On my trip, I'm locked into traveling during the month of June. For that reason, I'll only be focusing on finding the cheapest flights during that month.
Looking at the fare calendar for June, flying into Dublin from Los Angeles seem okay  price-wise… I'm seeing flights as low as $316.00 one way. I know I'm locked into traveling in June, but I can't help but notice cheaper flights in early May for $300.00.
That might not seem like much difference given it's only $16.00 but that's three large take-out pizzas for goodness sake! Also, with all of the flights I'll be booking on my trip, $16.00 here and there adds up!
A flexible traveler who is truly looking to book the cheapest flights anywhere would consider moving their June trip to May... But alas, I committed to the month of June and by God, I won't let three take-out pizzas make a liar out of me!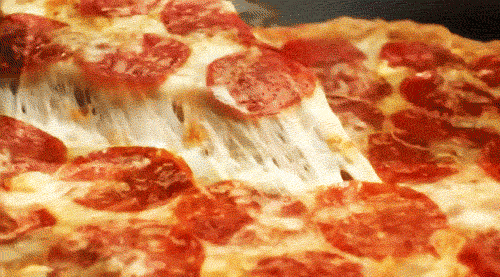 So, based on the fares being presented to me, I'm going to go with June 3rd as the start date for my trip.
You may be wondering why I chose June 3rd when there are multiple dates that are offering flights for $316.00.
The reason I went with June 3rd is because it's the cheapest and the earliest  flight from Los Angeles TO Dublin. The earlier in June I can start my trip, the more money I'll probably save given that prices in Europe go up as you get deeper into summer.
At this point, I could lock my selected flight in and move on but there's still a question I can ask myself (and one I recommend you ask yourself if you really want to find the cheapest flights anywhere) that could save me hundreds of dollars on a multi-destination trip.
Is it Cheaper to Start My Trip in Another Destination on my Itinerary?
When I travel, I like to move in a single direction (West to East, North to South, etc.) not only because it's usually cheaper but because zig-zagging around your itinerary results in wasting valuable time on long flights.
With that in mind, let's take another look at my itinerary (which is already organized from West to East with Dublin being closest to my origin city of Los Angeles):
Dublin (3 days)
Paris (3 days)
San Sebastian (3 days)
Santorini (3 days)
I suppose I could check the cost of starting my trip by flying from Los Angeles TO Santorini to see if running through my itinerary backward is cheaper. Total long shot given Santorini is an island (the smaller and more secluded a place, the more expensive it is to fly into). It's also further away from Los Angeles than Dublin is.
Los Angeles TO Santorini during the month of June…
The cheapest one-way flight is $1046.00...
Unless I start re-selling my prescription medication behind the dumpster at Walmart, I don't think I'll be able to afford that.
So what now? Are we done looking and can we lock in that $316.00 flight to Dublin?
Not quite.
A very useful skill to have when trying to find the cheapest flights anywhere is to be aware of other major cities around your target destination. This is because many times when you're faced with an expensive flight, it can be cheaper to fly into a large city nearby your destination and then take a connecting flight from that cheaper city to where you actually want to go. 
That process is called:
Finding a Connection
Google Maps is very helpful when finding major cities to connect through and Google Flights has an "Explore" function that can also help when you're in a pinch. For now, I'm just going to lean on some common sense and look at the cost of flying into Athens (the capital of Greece) to get to my destination Santorini (an island in Greece).
If the combined cost of flying from Los Angeles TO Athens and then from Athens TO Santorini is cheaper than my $316.00 from Los Angeles TO Dublin, that would give me something to think about.
Los Angeles TO Athens during the month of June…
Cheapest flight is $454.00 which makes it cheaper than flying to Santorini, but still more expensive than flying from Los Angeles to Dublin.
Picking Our Final Cheapest Flight
It looks like flying into Dublin is going to be the best option to start off my trip. I'm going to pull that $316.00 flight back up and click on it to inspect details like the airline servicing the flight, departure time, arrival etc. so I can write everything down in a cool format I'll share with you.
Uh oh.
When I first noted this $316.00 flight I should have clicked on the flight to inspect the route.
This $316.00 flight to Dublin has two layovers which makes this flight's duration balloon to over 24 hours!
Totally unacceptable. I'm not going to waste that much time in transit.
Let that be a lesson to always click on the flight when finding cheap flights anywhere and make sure that its conditions aren't insane.
When running into an issue like this, we can use the finding connections technique I touched on earlier. In the case of getting to Dublin, nearby major cities that I may be able to connect through are Glasgow (the capital of Scotland) and London (the capital of England).
Given that London is one of the most internationally recognized cities on the planet and Glasgow sounds like a name I'd give to a cow if it were made out of glass, I'm going to go ahead and check what it would cost to connect through London to get to Dublin (general rule -the more popular the city, the more likely it'll be cheap to fly into.)
Los Angeles TO London during the month of June…

I'm seeing a one-way fare for just $250.00 on June 3rd! Let's click-on the flight this time and make sure everything looks good condition wise...
It does!
It's a non-stop flight serviced by Norwegian Air.
The flight would leave on June 3rd from Los Angeles, it's a 10 ½ hour flight, and because of the time-zone change, it gets me to London's Gatwick Airport (LGW) at 2 pm on June 4th.
Now, to potentially finalize everything, I need to see if I can find a flight after I land in London at 2 pm on June 4th going from Gatwick Airport (LGW) to Dublin, Ireland.
Pro Tip: On Google Flights, if you know your airport's name or code (EX: LAX, LGW, MCO, etc.) you can type that into the departure or arrival city box to find flights specifically going through that airport. This is a helpful feature in this case because if I were to just check flights going from London TO Dublin and not specify the airport, I may end up booking a flight at a different airport than the one I arrived at from Los Angeles. This would mean needing to commute for hours across London, go through security again at a different airport, etc.
LGW (Gatwick Airport) TO Dublin on June 4th…
Two $37.00 options are available to me, one leaving at 2:50 pm (50 minutes after I land) and one leaving at 5:35 pm. Given that international flights are often subject to delays, I'm going to go with the 5:35 pm flight to be safe.

The combined cost of my flight from Los Angeles TO London ($250.00) and London TO Dublin ($37.00) comes out to be just $287.00 making it the absolute cheapest flight option!
With that said, I'm locking those flights in and am officially done going through my finding cheap flights anywhere process for the first leg of my trip!
And here's that "cool format" for recording your transportation plan I promised - 
Leave Los Angeles (LAX) on June 3rd at 7:30 pm via Norwegian Air ($250.00), Arrive in London (LGW) at 2:50 pm on June 4th
Leave London (LGW) on June 4th at 5:35 pm via Ryanair ($37.00), Arrive in Dublin (DUB) at 6:55 pm on June 4th
(okay, maybe it doesn't look that cool yet... but when you're traveling to multiple places and add all of the legs of your trip on, it ends up looking really official and is a super helpful reference!)

Wrapping Up How to Book Cheap Flights Anywhere

That's it! All you have to do now is apply the "how to book cheap flights anywhere" techniques you've observed here to the flights on your upcoming trips and you'll be booking every flight knowing that you've gotten yourself an excellent deal!
If you'd like to dig deeper into the process that goes into booking cheap flights anywhere and want help putting together the best transportation itinerary for a multi-destination trip, you can click here for bonus content that follows me as I book transportation for my upcoming trip's full itinerary which includes flights, ferries, and trains!
Feel free to leave me a comment in the box below if you need help or just drop me a note!
---
If you haven't already, subscribe to mailing list below for your free "How To Travel The World" workbook, a $4000.00 per month online money making secret, and freedom-inducing lifestyle hacks delivered straight to your inbox! (I may also make you laugh from time to time... no promises.)
Following along with my A-Z course on How To Travel The World and don't want to see me put together a full-length transportation plan for my Euro-Trip? You can skip ahead to the next article in the planning your trip step, Finding Accommodation.
Just be sure to finish your transportation plan, laying out each leg of your trip in the highlighted "cool format" format above before moving on!
If you have no idea what course I'm talking about and are interested in a fun, free (fun & free, not fun-free... we'll have a lot of fun) comprehensive course on How To Travel The World - Click here!