Q: How does one go about answering the question of "where should I travel" in a world that's home to 7 continents, 195 countries, and 4,416 major cities?
A: For most, the answer is "Just go wherever Google says you should go when you ask it 'Where Should I visit this Summer?'."
But you're not "most !"
You're special!
And since you're special, we're going to discover destinations starting with a 100% clean slate and use inspirational sources to turn us onto locations that otherwise would have gotten lost amidst your "snorkeling in Hawaii with Mickey Mouse while taking an Instagram photo of yourself holding up the Leaning Tower of Pisa" vacation fantasy. (kudos for your vivid imagination btw… I'd totally go on that trip.)
Below, I've compiled a list of the only 5 sources you'll ever need to consistently discover incredible places to visit!
1. Social Media
Your social media feed has evolved from being text-based status updates to almost 100% pictures over the last six years. This evolution has had the unfortunate side effect of your favorite emo acquaintance's 2000 word rants updates getting buried under a sea of visual media.
Very sad.
On the positive side though, this evolution has made it so breathtaking, inspirational photos are never in short supply!
If incredible photographs of destinations have the power to capture your imagination, I highly recommend checking out two of my favorite social media accounts that are excellent at churning them out-
Instagram @beautifuldestinations
Twitter @travel
Don't like either of those suggestions? That's fine! Social media accounts specializing in sharing beautiful travel photos are a dime-a-dozen! Search around the web and find the one(s) that speak to you the loudest!
2/3. Movies & Television
My yearning to see the world came from watching television and movies, and to this day those mediums are the main drivers of my wanderlust.
It all started with my Pokémon obsession and how much I loved the idea of being ten years old and capable of going out on my own with good friends to explore the planet. That initial inspiration was further stoked by movies that beautifully showcased foreign destinations like Lost in Translation, In Bruges, Midnight in Paris and many, many more.
If moving pictures speak to you, I highly recommend checking out the three movies I mentioned above (and also watching all 20 seasons of Pokémon) to get your juices flowing. For more suggestions, check out this blog post I wrote on the subject!
In addition to movies, If you have a Netflix subscription and want some quick and effective travel inspiration – check out Anthony Bourdain's Parts Unknown (RIP TONY).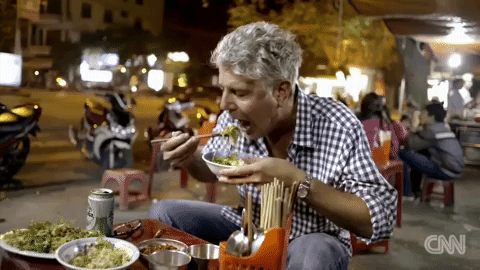 Parts Unknown is great at providing a topical education on a diverse set of locations and even better at satiating people's lust for food porn (this show is seriously the master of mouthwatering food close-ups).

4/5. Books & Magazines
Seriously! Nothing screams sexy quite as loud to your guests as having a few books and magazines on travel strategically lying around your room.
There are plenty of tremendously written descriptions of places in print which can enable your imagination to paint pictures that could lead you to falling in love with a place. And there's no better place to find those descriptions than at your local bookstore, magazine stand, library or Amazon.com.
My favorite fiction novel that inspired wanderlust in me was The Alchemist by Paulo Coelho. Beyond that, I'm not sure I can think of another fiction novel I've read since middle school.
Non-fiction books are another STORY entirely though! I love non-fiction and if you're looking for incredible books about travel in that vein, look no further than Lonely Planet.
Lonely Planet travel guides offer tons of written and visual inspiration that can turn you on to some of the world's most brilliant hidden gems! Lonely Planet has broader guides like The World: A Traveler's Guide to the Planet (an excellent jumping off point if you have no idea where to start with your travels) as well as increasingly specific guides covering continents, countries and even cities!
Finally, if you're big on magazines, National Geographic's Traveler Magazine packs a beautiful visual punch when trying to find travel inspiration!
Wrapping Up "Where Should I Travel" Inspirational Sources
Now that we've gone over a handful of "where should I travel" inspirational sources that can turn us on to incredible destinations, I'm going to challenge you to take what you've learned and pick what your next travel destination(s) are going to be!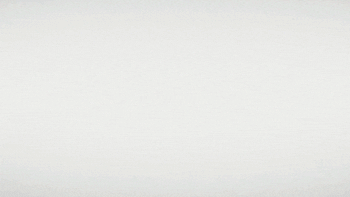 Select an inspirational source we've discussed above (it can be one or preferably multiple) and immerse yourself in it. Follow a travel-focused Instagram or Twitter account and pour over the photos, buy a Lonely Planet book and skim through it, go to your local dentist's office and steal their Nat Geo magazines (don't do that).
The point here is to get as much exposure to as many places as possible and to cook up ideas on awesome places to go. The sky is the limit, so be sure to write down any destination that catches your eye and makes you say to yourself, "It would be incredible to see that!".
Once you've created your list of places, see if any of your destinations are close to each other. If they are, you can build a multi-destination trip out of your picks!
Not sure how to go about putting together your list of travel destinations still? Here is a bonus article you should check out of me going through the process of filtering inspirational sources into an actual trip itinerary.
---
If you haven't already, subscribe to mailing list below for your free "How To Travel The World" workbook, a $4000.00 per month online money making secret, and freedom-inducing lifestyle hacks delivered straight to your inbox! (I may also make you laugh from time to time... no promises.)
Following along with my course on How To Travel The World? Now that you have your destinations picked out, get excited because ... It's time to actually plan your trip!
If you have no idea what course I'm talking about and are interested in a fun, free (fun & free, not fun-free... we'll have a lot of fun) comprehensive course on How To Travel The World - Click here!