Finding cheap rooms when you travel can be pivotal to your ability to scrape together the pennies you need to go on the adventure of your dreams. The good news is that there's always an incredible deal to be found on lodging while you travel. The bad news... finding the best cheap rooms takes a little legwork.
In this article, I'm going to walk you through a live observation of me booking cheap rooms for my upcoming trip to Europe. My hope is that via observing my trials and errors, you'll become an expert in hunting down and booking the very best accommodation!
Picking Your Type of Lodging
I've written a whole article on what the 5 primary types of lodging are. You should check it out if you haven't already.
To recap, you have Couchsurfing, Hostels, Guesthouses, Hotels, and Apartments/Homes (Airbnb).
Each of those options come in at different price points and they're suited for different types of travelers.
For me, given that I'm generally looking for affordable spaces that are private and can accommodate me and a travel partner, private rooms in hostels or guesthouses is the type of accommodation I'd like to book and what you'll observe me working with in a moment.
Don't worry if you're a solo traveler who prefers to book hostel dorm beds or a luxury traveler who likes classic hotel rooms. The insight you'll get by following along with my process below can help you save hundreds of dollars no matter what type of lodging you choose to book!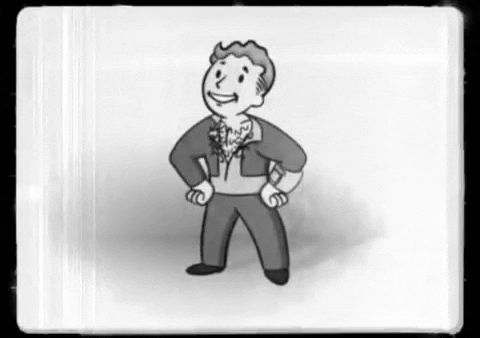 Finding Cheap Rooms for the First Destination on My Itinerary - Dublin, Ireland
Here's the itinerary for my upcoming trip.
June 4th – June 8th Dublin (4 nights)
June 8th – Jun 11th Paris (3 nights)
June 11th – June 13th San Sebastian (3 nights)
June 14th – June 17th Santorini (3 nights)
In this article, I'll be hunting down rooms for my first destination, Dublin Ireland.
Since my itinerary calls for arriving in Dublin on June 4th and leaving on June 8th, I'll need to book a room for June 4th, June 5th, June 6th, and June 7th.
My process for finding private rooms in hostels and guesthouses is to start at my favorite booking website for finding this type of accommodation, agoda.com, then, cross-referencing my pick on Agoda with options on hotels.com and hostelworld.com to make sure I'm getting the best deal.
There's no one-size-fits-all approach to finding the perfect cheap rooms but after having traveled through fifteen countries and countless cities using various methods, this has become the simple and effective approach I've come to rely on.
Looking for Cheap Rooms on Agoda
Let's head over to agoda.com where I'm going to fill in my trip's information on the site's home screen.
Dublin, Ireland – Checking In on June 4th, Checking Out on June 8th – For two adults (I generally travel with a partner)
After putting in travel dates (pictured above) and hitting "search" you'll see the results screen below pop up which pushes Agoda's "recommended rooms" to the forefront.
In my opinion, these results are just clutter given that "recommended rooms" is a status that could possibly be paid for by hotel owners and is by no means the most cost-effective option the website is offering.
To give me results that I feel are more in line with what I'm looking for, I'll click on the "price" filter tab at the top of the results page to sort the results from cheapest at the top, to most expensive at the bottom.
Well that's annoying… I clicked on the price filter tab (circled in yellow above) and Agoda has given me an error message (circled in red) claiming that there are no rooms available. It seems like Agoda is not functioning correctly right now. I guess I'll have to skip ahead to hotels.com for this observation.
Bummer...
Before I leave Agoda though, let me draw your attention to a very important filter that you should always be mindful of when booking rooms on this and on any other booking website – The "Neighborhood/Location" filter.
When searching for a room, you might find a hotel that is 50% cheaper than all the other hotels you see, book it, and arrive to find that it's 50% cheaper because it's 50 miles away from every major attraction.
To combat that possibility, I'm always sure to only book hotels within roughly 1-2 miles of "city center" or other major attractions I'm looking to enjoy.  When searching for rooms in Dublin on Agoda, checking off the "Dublin City Center" option I've circled above would suffice to ensure my room was centrally located.
You don't have to be as stringent as I am with your room's location if you want to save a little more money on your trip. Just be sure to consider the availability of public transportation or the cost of ride-shares and taxi$ if you opt for rooms far away from the action.
Cross-Referencing my Agoda Pick on Hotels.com
At this point, we'd normally have a lowest price/best value hotel picked out from Agoda that we would now be checking to see if we can beat on hotels.com. Since we weren't able to get an Agoda pick due to the site's server issues, we're now heading over to Hotels.com to find our first cheap rooms pick.
I like hotels.com because they offer a decent amount of hostel and guesthouse choices and also have a sweet loyalty program that gives you a free room for every ten nights you book.
Because of that loyalty program (and great experiences I've had with their customer service), if hotels.com is offering the same room at the same price as Agoda or Hostelworld, I tend to book with hotels.com.
Typing in my destination and travel dates into Hotels.com…now.
Dublin, Ireland – Checking In on June 4th, Checking Out on June 8th – For two adults…
After hitting "search" on the screen above and getting my results, I'm going to arrange the results by price (lowest to highest) and add on the "neighborhood" filter of "City Centre Dublin". I've circled both modifications in yellow below.
Now that I have my results organized, I can go through and find the cheapest room that fits my standards. My standards are:
A) I like to be within 1-2 miles of city center.
B) I like to stay in rooms with reviews of 7.0 or higher.
The first room that seems like a good fit based on those two qualifying factors is the top result pictured above, "Abrahams Hostel".
Given that I see "hostel" in the establishment's name, I'm immediately suspicious that the room they're advertising at $94.00 might come with caveats. It could be that the room has no private bathroom which hostels are prone to doing (not a big deal for me) or worse, it could be that $94.00 is just for a single bed in a dorm room (god forbid).
Labels like "hotel", "budget hotel", "guesthouse", and "hostel" don't always paint the full picture of what you're going to get though so I'll stop speculating and click on the result to find out exactly what's being offered at "Abrahams Hostel".
After selecting "Abrahams Hostel" and scrolling down, it looks like I'm getting a "3-bed private room ensuite" which means a private room with three beds and a private restroom (the word "ensuite" means private restroom). Also, there's free breakfast which is a nice perk.
This place seems fine and while it has one more bed than I need, it's still the cheapest option per my standards on Hotels.com. Because of that, I don't need to look any further on this website.
I'm going to go with the "Abrahams Hostel" and hope hostelworld.com has a private room for cheaper than $94.00 since I'm not sure I've ever paid that much for a private room in my travels (I've paid as little as $7.00 a night for a private room in Asia which split between me and my partner was only $3.50 a piece!).
Cross-Referencing my Hotels.com Pick on Adoga
Heading over to hostelworld.com and typing my information in on its homepage:
Dublin, Ireland – Checking In on June 4th, Checking Out on June 8th – For two adults…
After typing in my information pictured above and hitting "Let's Go" (because "search" isn't a cool enough term for hostel hipsters), I'm going to go ahead and sort my results by price. Then, since I don't think they have a "city center" location filter on hostelworld.com, I'll just stay mindful of the "from city center" distance each result has in small print.
At first glance, it looks like there are some very cheap dorm beds available but affordable private rooms are in short supply...
A few scrolls down the page though and I've found, "Avalon House".
"Avalon House" is advertising a private room for $43.76 that is close to city center... Sounds too-good-to-be-true. Let's have a look and see exactly what we're going to get for the money here by clicking the orange "view" button.
Lame... Avalon House's $43.76 private room is a "single" (only one person is allowed). I'm traveling with a partner so that doesn't work.
They do have a three-bed option available at the top of the page but it's more expensive than my hotels.com pick by a dollar. I'm going to pass on "Avalon House" and keep looking.
Scrolling down a little more, I've bumped into "Ashfield Hostel".
"Ashfield Hostel" is advertising a private room for $84.62. The hostel is very close to city center and has an 8.7 average review. Let's dig in and see exactly what we're getting by clicking "view".
BINGO! The room being offered is $84.62 with a private bathroom and sleeps two people (and has free breakfast... never ignore free food).
This option beats my hotels.com pick!
I'll do a quick scroll through the rest of the hostelworld.com results to make sure there's nothing better...
NOPE!
"Ashfield Hostel" is the best priced two-person private room that meets my standards in Dublin, Ireland for my travel dates!
$84.62 divided by two people (me and my travel partner) is only $42.31 a night per person which is pretty good for Dublin during the month we're traveling. And if that price had been too pricey us, there are plenty of dormitory options I could take advantage of (some single beds in dorms started as low as $15.87 a night).
Writing Down My Final Cheapest Rooms Pick and Wrapping Things Up
I'm all finished booking my room for the first destination on my trip and here are my plans written out in a fun format I like to use to stay organized:
Check-In to Ashfield Hostel on June 4th in Dublin, Ireland (84.62/per night OR 42.31/pp when split with companion), Check-Out on June 8th *hostelworld.com – Reservation #*
Now that you've observed the process of shopping around for and booking rooms when traveling the world, I recommend you play around with the booking websites I introduced you to if haven't already. Reading is one thing but practicing really cements-in your booking education.
The more fluent you get at booking, the more money you're going to save during your travels!
If you'd like to take your education on finding accommodation further with me, I invite you to check out this piece of bonus content where I book cheap rooms for my whole trip's itinerary!
---
If you haven't already, subscribe to mailing list below for your free "How To Travel The World" workbook, a $4000.00 per month online money making secret, and freedom-inducing lifestyle hacks delivered straight to your inbox! (I may also make you laugh from time to time... no promises.)
Following along with my six-step course on How to Travel Around the World and don't want to check out my bonus content? You can move onto the next article in this step after you've built your trip's full accommodation itinerary and have written it out in the yellow highlighted format above.
If you have no idea what course I'm talking about and are interested in a fun, free (fun & free, not fun-free... we'll have a lot of fun) comprehensive course on How To Travel The World - Click here!
PS: Here is that $7.00 a night room I mentioned earlier. Very small but comfortable and it came with a ton of free DVD's to watch!
The room also had a little Koi pond right outside of it. $7.00 well spent!