Since the dawn of the internet, humanoids have toiled with the idea of making money from the comfort of their internet browsers.
Especially humanoids who like the idea of open-ended travel.

A Google search of "how to make money online" will turn up thousands of results filled with millions of suggestions. Blogging, making videos, designing t-shirts, day-trading, selling gigs, drop-shipping – the list goes on forever.
Unfortunately, most of the suggestions on that endless list require massive amounts upfront work, a willingness to sometimes accept substantial financial risks, and all ultimately have a low chance of generating a stable income.
Maybe I'm projecting my experiences here since you could solve the world's water crisis if you bottled all the sweat and tears I've shed building internet projects that have gone nowhere...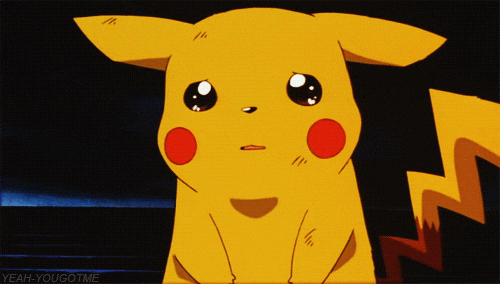 But the cut-throat competition of the global online marketplace makes internet money making very difficult.
That's why when I talk to people about making money online, my favorite place to steer the conversation is in the direction of finding a company that is looking to hire part-time or full-time employees for positions that are 100% "remote based" or I tell people to talk to their existing employer to see if they can start doing their work from home.
What Does It Mean to Work Remotely?
Remote-based positions within a company can go by a few names: Telecommuting, work-from-home, virtual employee, telework, working remotely, etc. They all mean the same thing though – A standard, stable job where you can perform all your required responsibilities from a computer anywhere in the world.
Over the last few years, the number of jobs offered that allow remote working arrangements has risen thanks to advances in cool tech that can give teams the feeling of working close together from the comfort of their underwear at home.
Sound too good to be true? It shouldn't!
Companies get a ton of benefits by letting their employees work from home including:

Luring top talent with their willingness to let employees work flexibly
Saving money by not having to pay for expensive office spaces for all of their employees
Productivity boosting possibilities
So, if you're interested in exploring what opportunities might exist for you in the realm of remote work, it's time to get searching! Just head over to Google and search "remote work opportunities" or "telecommuting job opportunities".
Google will show you a widget (pictured below) that aggregates all of the jobs that meet your criteria from a ton of different job boards (LinkedIn, zip-recruiter, indeed, etc.) and present them to you in a fun list.

For more suggestions, you can click on Google's "more jobs" link and you'll be presented with an even bigger list!

Be sure to read the description before applying to remote work positions because some jobs with this label will state that while most of the work will take place remotely, you still need to be available to show up to occasional meetings and consequently, need to reside in a certain area (which means you're not really 100% free). Other remote jobs might say that you'll work remotely for part of the week and will then need to work from the office for the remainder of the week (meaning no open-ended travel).
Given the variability of conditions remote jobs can offer, if your intention is to find a job that never requires your physical presence and allows you to travel on a whim, be sure to only apply for positions that meet that criteria!
Popular industries that offer telecommuting work are technology, finance, consulting and healthcare.
For your reference, here are some of the most popular companies that offer remote-based work across those industries:
How to Work From Home and Make Money with The Job You Already Have
I talk about this in my article on traveling with a full-time job but to paraphrase, if you want to know how to work from home and make money with your current job, all you have to do is ask!
You can have conversations with your manager requesting the ability to work remotely for a pre-determined period of time (ex: for a month so you can travel while working) or perhaps permanently if you think they'd go for it. You might be surprised by what kind of infrastructure already exist in your company that allows employees to access their office network from anywhere in the world!
Wrapping Up How to Work From Home and Make Money to Travel
At the end of the day, there are lots of ways to work from home and make money to travel. If you're looking for a situation that combines both stability and flexibility though, try applying for a full-time remote-based job at any of the companies I've suggested above. Doing so will have you sipping mimosas on a beach in Rio in no time!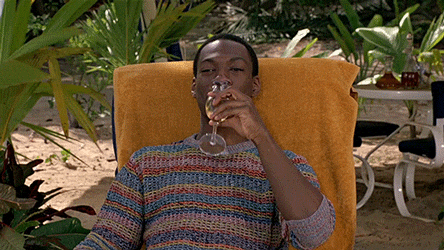 ---
If you haven't already, subscribe to my mailing list below for your free "How To Travel The World" workbook, a $4000.00 per month online money making secret, and freedom-inducing lifestyle hacks delivered straight to your inbox! (I may also make you laugh from time to time... no promises.)
Did my A-Z course on How To Travel The World bring you here? Click this link for another idea on how to make money online to fund your adventures!
If you want more information on in-person work arrangements that can help you travel, click here to move onto learning about seasonal and temporary employment!
If you have no idea what course I'm talking about and are interested in a fun, free (fun & free, not fun-free... we'll have a lot of fun) comprehensive course on How To Travel The World - Click here!