Travel bloggers love to write about the virtues of getting a good travel insurance policy before going on an adventure.
There are two reasons for that:
1. Being insured when you travel is extremely important.
2. The kickbacks bloggers get for helping sell insurance policies are generous.
(Mostly reason one though… mostly.)
So What is Travel Insurance?
Travel insurance is a product you buy that protects you and your belongings when you travel.
The process of getting it is simple. You go to a website and tell them where you're traveling and for how long. They then offer you an insurance policy you buy that will cover your shiny new Macbook from theft, your iPhone from water damage, and oh yeah - YOUR LIFE FROM DEATH!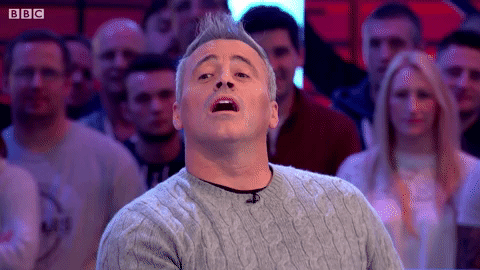 Given the amount of coverage most traveler's insurance companies offer you for the price they ask, getting travel insurance is a no-brainer. This is not a place to cost cut for your trip.
Nothing ruins an adventure quite like stolen luggage, flight delays, a troublesome rash, a knocked-out tooth, or getting stranded in a war zone (yes, some travel insurance policies offer coverage for that).
Peace of mind is always something you should budget for and travel insurance is the best way to do that.
My Ultra-Simple Traveler's Insurance Recommendation
To get protected on your next adventure, head over to World Nomads (an excellent travel insurance company I have used multiple times) and get yourself one of their affordable policies before you leave on your next trip.
It's seriously that simple!
Still got questions? I've got your back!
8 "What is Travel Insurance" Questions and Answers
Below are 8 of the most important "What is travel insurance" questions and answers that should give you 100% confidence when buying a policy.
Q: How Much Does Travel Insurance Cost?
It varies depending on where you're going and for how long. You'll have to go on a travel insurance provider's website, input your trip's information and "get a quote" to find out exactly how much your insurance plan will cost you. That being said, travel insurance is usually cheap for the amount of coverage you're getting.
For example, if you were 25-years-old and lived in the United States, to get a policy with $438,500.00 worth of protection for a one week trip to Thailand, the cost would be about $78.00. (as of 2/27/2019)
Q: Will the Health Insurance Plan I Currently Have Cover Me While I Travel?
Maybe. You need to call your provider, describe your trip, and ask what you can expect as far as coverage goes. This is a good call to make not only to figure out if you're covered but it may also be that your medical provider recommends certain vaccines for the area you're visiting. If so, you can schedule your appointments during the same call you make to ask about your coverage.
If your medical insurance does cover you internationally, a travel insurance policy will generally stack on top of it to fill in the gaps that your normal medical coverage leaves you to foot the bill on.
Also, travel insurance will cover your personal property and  your health. Your existing health insurance provider will not cover your property.
Q: If My Credit Card Offers Me Travel Insurance as a Perk, Is That Coverage Good Enough to Cover My Needs?
Most likely, no. The travel insurance provided by most major credit cards cover things like lost luggage or trip delays. Credit cards will not cover injuries you may incur during your trip, illnesses, and other very important things that a good traveler's insurance policy will protect you against.
Q: If I Buy Traveler's Insurance, I Don't Have to Worry about Anything While Traveling, Right? Sickness, Broken Items, Stolen Items, Lost Limbs, Stolen Limbs, Etc.?
For most, a traveler's insurance policy from World Nomads or another reputable provider will cover all of your needs. That's not to say that you're invincible in every way conceivable though.
The way traveler's insurance policies work is that they have "coverage categories" like doctor visits, dental care, car rental insurance, personal property damage and more. Each of these coverage categories has "coverage limits" which is the amount of money you're allowed to ask your travel insurance provider for if you incur an expense in a certain category.
These limits should be spelled out clearly before you purchase your insurance policy.
So, if your coverage limit on personal property damage is $500.00, don't bring $1000.00 worth of personal property and expect for it to be covered since you can only claim up to $500.00 in damages.
If you're bringing along a very expensive item that needs a higher coverage limit than what your insurance provider is willing to give you, it is possible to get a secondary insurance policy through a separate provider on the item in question. Just be sure that you thoroughly research your policy provider before purchasing their coverage to make sure they're legit.
Q: How Do I Cash in on My Insurance Policy If I Incur a Covered Expense?
I can only speak for World Nomads since that's the company I trust when I travel. With them, the process of cashing in on your policy or "making a claim" is simple.
When you damage an item, incur a medical expense, or something else happens where you need your insurance to reimburse you, you can just email your provider's claims office about your situation and provide whatever proof they request. If everything checks out, your policy provider will send you a check.
As far as evidence goes, your traveler's insurance provider will have a form you need to fill out which will ask you about what expenses you faced, how much those expenses cost, and will then go over what forms of proof they accept when looking into your case.
In my experience, while the proof that's requested from your provider may seem stringent, giving your insurance company whatever you have and letting them know why you may not be able to meet their proof requirements 100% will often get your claim approved so long as your story adds up.
To help ensure the claims you make are as strong as possible, do your best to document everything.
For example, when my expensive waterproof cell phone case got stolen, I emailed the transit company I knew the thief worked for and let them know that I was sure their employee robbed me and that I would like action taken against him. They emailed me back saying they would investigate but couldn't do anything more.
I took that simple, inconclusive email correspondence coupled with a photo of my phone case and sent that to World Nomads explaining what had happened to me.
That was enough to get my claim paid in full.
Q: Wait... You Had a Picture of Your Cell Phone Case?
Yep! I had a picture of my cell phone case because I always take pictures of the valuables I'm bringing on a trip the day before I leave (usually with a newspaper or other document in the frame that can confirm the date the photos were taken). Those pictures prove that I had the item in question just before my trip and will help make the evidence package I send to my travel insurance provider in case of a loss stronger.
I recommend you adopt this practice.
Q: That Covers Property Claims, but What about Making Claims for Serious Stuff like Medical Issues?
For medical claims, be sure to notify your travel insurance provider before receiving treatment if possible (ex: calling and saying that you have a bad rash you're going to seek treatment for) and ask for their recommendation on how to go about getting your health visit paid for by them.
If you can cover the cost out of pocket, your travel insurance provider will probably have you pay for treatment and then with your documentation (receipts, etc.) will ask that you file a claim for a refund via the normal claims process.
If the issue is severe and/or expensive, be sure that you or a travel partner lets your insurance provider know of the issue's severity, lets them know you don't have the money to pay out of pocket and then has your insurance provider direct you on how to go about getting treatment.
Your travel insurance provider will probably ask if you have primary medical insurance at home. If you do, they'll request you use the coverage through your primary insurance and whatever your primary insurance doesn't cover, your travel insurance will take care of.  If you don't have primary insurance, you'll likely be told to use your travel insurance as your primary coverage, the hospital will then bill the travel insurance, and any charges that exceed your insurance limits will be billed to you.
Just so you know, I use words like "probably" and "likely" when describing coverage scenarios because every insurance company works a little different. My recommendation is to contact both your primary insurance (if you have a primary insurance provider) and your travel insurance to run them through a few scenarios you're curious about and ask how things would work as far as billing goes.
Come on, don't be shy!
There are people manning phones RIGHT NOW who are getting paid to stand-by for your questions. If you don't call and ask them any, they're getting FREE MONEY!
THAT'S UNACCEPTABLE!
Think up some questions, pick up your phone and give these insurance people a call so you can secure the peace of mind you deserve on your next trip.
Q: To Wrap Up "What is Travel Insurance", Can You Remind Me How to Get This "Peace of Mind" You Keep Yapping about from a Reputable Company?
Head over to World Nomads, fill in your trip's information and buy one of their awesome policies. If you have questions about their policies contact their awesome customer service team and if you have any other questions contact slightly less awesome me.
Your camera, wallet, family, and livelihood thank you.
---
If you haven't already, subscribe to my mailing list below for your free "How To Travel The World" workbook, a $4000.00 per month online money making secret, and freedom-inducing lifestyle hacks delivered straight to your inbox! (I may also make you laugh from time to time!)
Reading this article on "what is travel insurance" via my course on How To Travel The World? You're sooooo close to being finished! Way to get sh%t done! Click here to move onto the next step!
If you have no idea what course I'm talking about and are interested in a fun, free (fun & free, not fun-free... we'll have a lot of fun) comprehensive course on How To Travel The World - Click here!